April 13, 2022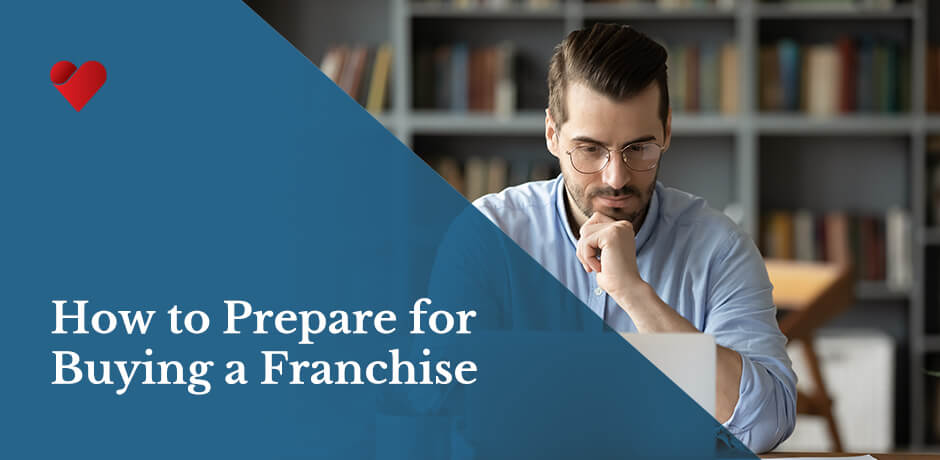 If you're looking to be in business for yourself, but still want the guidance of an experienced team, buying a franchise might be the route for you.
Buying a franchise allows you to be your own boss with the support of a corporate staff. A franchise owner can sell their product or service with the benefit of an already-established business model and considerable brand recognition. Plus, buying a franchise often gives you access to useful tools such as marketing plans, training platforms, networking opportunities and strategies for growing your customer base.
Before signing a franchise agreement, it's important to prepare yourself by securing adequate funding, educating yourself, learning about your potential responsibilities and choosing the right company.
Benefits of Owning a Franchise
When you buy a franchise, you have the freedom to create your own schedule and control your own destiny. A franchise includes the following tools that can help you succeed:
Product or service
Trademark
Brand recognition
Operation manuals
Marketing plans
Knowledge sharing from other locations
Training
With these tools, franchisees have an advantage over independent business owners, as they now have a head start on planning, that if starting from scratch may take years to develop. However, while these tools are incredibly helpful, they do not guarantee success.
Operating a franchise can increase your likelihood of reaching your goals, but only if you work hard and appropriately prepare. Before buying a franchise, there are some factors to consider if you want to operate a successful business.
Steps to Prepare for Buying a Franchise
1. Prepare Financially
Before joining an established brand, consider the financial requirements to start a franchise. Owning a franchise can have excellent earning potential if you begin with appropriate funds. To make sure you are financially ready to buy a franchise, you will need to do the following:
Acquire Enough Funds to Start
Make sure you have sufficient funds to buy and operate a business before joining a franchise. In addition to the initial franchise start-up fee, you will need enough funds to cover the following potential start-up costs:
Equipment
Office supplies
Real estate and furnishings
Travel fees for training
Training expenses for staff members
Marketing
Computer software and hardware
Staff salaries or wages
Fees for accounting and legal services
Permits and licenses
Insurance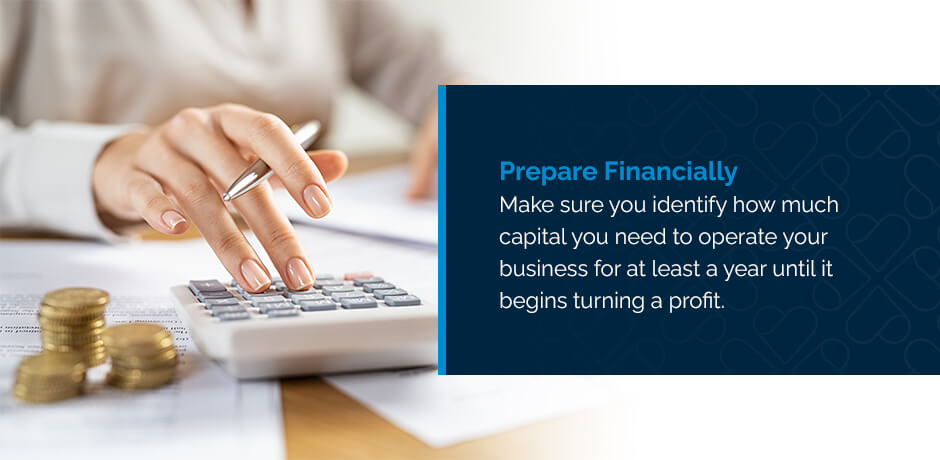 Make sure you have the capital you need to operate your business for at least a year before it begins turning a profit. You will also need to make sure you have enough money to live on while you build your business. Hire an accountant to help you calculate numbers and determine potential monthly operating expenses. It's also important to hire an insurance agent to make sure you have adequate protection and peace of mind.
Secure financing once you determine how much you will need to buy a franchise, operate a business and live while you build your business. You can secure financing through private investor financing, a small business administration (SBA) loan, a bank loan or a rollover as business start-up (ROBS) strategy.
Research the Fees
You can earn significant profits and grow your wealth by operating a franchise. However, required fees may affect your business and expected earning potential. Franchises will charge an initial franchise fee when you join, and headquarters may also require you to pay additional fees, including:
Ongoing royalties
Advertising fees
Opening day expenses
Special promotions
Royalties and fees can alter your expected return on investment (ROI). Research the required fees and restrictions before joining a franchise to make sure you understand how they will affect your financial plan.
2. Understand Your Restrictions
Becoming a franchise owner means you get to be your own boss, but you will also have to operate your business within the guidelines of the franchisor. Review the company's Franchise Disclosure Document (FDD) thoroughly to understand the restrictions and procedures you must follow. A franchise's restrictions and procedures can include the following:
Pricing restrictions
Fees
Trademark use
Which services or products you can offer
Geographic territory
The working capital amount a franchisee must have available
Available support from franchise headquarters
A franchise license agreement or FDD document will outline your relationship with the franchise and explain each party's responsibilities and requirements. Seek guidance from a franchise attorney to make sure you fully understand the business agreement, including your restrictions and how much support you will receive from the franchise.
3. Consider Your Potential Responsibilities
Some important things to consider before buying a franchise are your potential responsibilities as a franchisee. As a business owner, you will be responsible for hiring employees, managing and motivating your team, managing finances, building revenue and growing your business. Each franchise company should be able to explain to you the type of skills you need to be a good match for their brand. At HomeWell, we use a personality assessment for our team and prospective franchisees to gauge how well someone will fit into the role of franchise owner.
Depending on the type of franchise you buy, you may be responsible for other tasks as well. You will also be responsible for resolving any issues that arise as you build your business.
4. Educate Yourself
Educate yourself to make sure you go into business with adequate knowledge. Reading the Franchise Agreement or FDD is a great place to start, but you should also do your own research. Reach out to other franchisees and ask them about their experience. Ask them questions to gather the following insight:
Pros and cons of joining the company
How much support the franchisor provides
How likely they would be to join the franchise again based on their current experience
5. Choose the Right Company
Join a franchise that matches your personality. If you value compassion and want to help others, consider joining a home care franchise.
Before joining a franchise, it's also important to consider how much support they provide. Make sure the company offers training for new franchisees. It's also important to check if the franchise provides marketing materials, vendor recommendations and adequate training. Before buying a franchise, make sure you will receive the support you need to confidently operate a business.
Open a Home Care Franchise With HomeWell Care Services
Join the HomeWell Care Services franchise and own a business that operates with care and compassion. As a HomeWell franchisee, you will have the opportunity to make a positive impact on your community while you operate a successful business. Recruit caregivers, manage your team and provide in-home care services for elderly individuals in your community.
HomeWell offers launch support, training and operational assistance to help you operate a successful business. Take advantage of marketing tactics and brand equity as you enjoy the opportunities and financial rewards of a recession-proof industry. Download the HomeWell franchise kit to learn more about how you can build a successful business while helping older adults live healthier, longer lives at home.