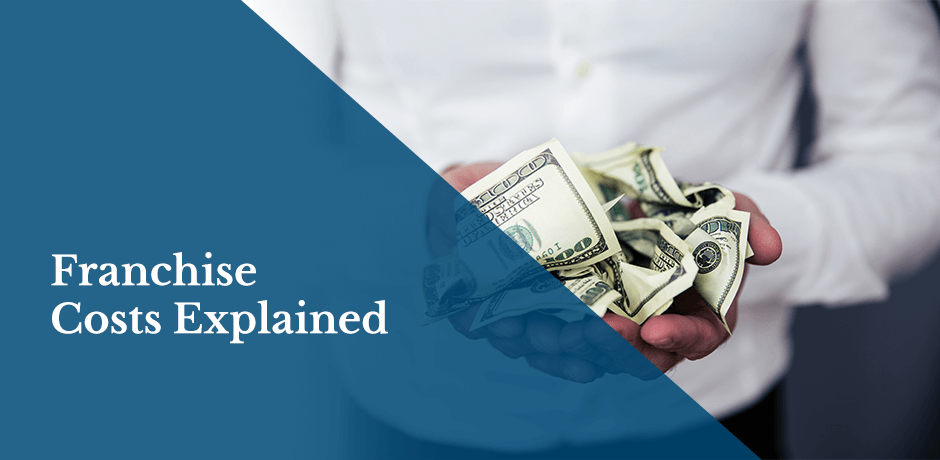 Buying a franchise is an exciting step in your career. As you plan to take the next step toward operating your own franchise, you need to be sure that you have the capital needed for a successful launch. Here, you can learn more about franchise costs and fees to keep in mind as you financially prepare to open your franchise.
Click below to jump to the section you'd like to read first.
How Much Does It Cost to Start a Franchise?
Every new business has startup costs. This is true for franchises as well as independent business ventures. The good news from the beginning is that franchisors like HomeWell often provide an estimate of the cost to start a franchise in their system so you can better prepare yourself for the expenses ahead.
Even with information from the franchisor about how much you should expect to spend to start your franchise, you need to be ready for each specific cost associated with the process. By preparing yourself now, you'll be ready for these expenses and experience greater resiliency as you embark on your new business venture into the world of franchising.
Franchise Startup Costs
There are many franchise startup costs to know about, and every business will have slightly different costs depending on its industry. Below, you'll find some of the most common franchise costs that most new franchises will have to pay.
The Franchise Fee
The franchise fee or cost is the initial fee you pay to the franchisor to own and operate a franchise within their system. In other words, it's sort of like a cover charge to enter a particular franchise system and receive all the benefits and support that go along with that system. The franchise fee covers all the work your franchisor has done and will continue to do regarding developing the brand and saving you from many roadblocks that come with starting a business by yourself.
Real Estate and Property Investments
Many states require businesses to have a physical location. Consider the real estate and property that your franchise will need to be successful. This is a significant expense to prepare for, and you'll want to be sure that the buildings and places you choose to house your franchise will be sufficient for your goals and customer promises. You may also need to pay a real estate agent to help you with this step of the process.
Professional Services
You'll need the help of professionals to get your franchise off the ground, especially if you'll be doing a new construction project to meet your facility needs. Contractors, architects, construction workers and so forth are all examples of professionals you may need to pay when starting a franchise. You may also need to hire a professional consultant for various steps of the process, but your franchisor can often fill this role throughout your franchise's startup period and beyond.
Supplies and Equipment
Supplies and equipment are essential for every franchise and an expense you need to prepare for. These can be general supplies like office equipment, or they can be industry-specific items that you need for your franchise to function. You should also consider items like signs, branding and decorations, but your franchisor may provide these for you to ensure brand consistency.
Furniture and Fixtures
Filling your building with the appropriate pieces of furniture and fixtures is important. Your customers will expect a certain experience when they visit you, depending on your franchise. Plus, your employees deserve comfortable seating, break areas and workspaces. All of this falls under furniture and fixtures, so it's important to start thinking about those items now.
Insurance
You'll need to get various types of insurance for your franchise. For instance, you need insurance for your building, your workers, your assets and so forth. Partner with a trusted insurance agent to help walk you through the process and be sure to shop around to find the best value to meet your budget. You can also ask your franchisor for help, as they may have recommendations for insurance in your area that will be a great fit for you as you start your franchise.
Training
Training is also an expensive investment when starting a franchise. You'll need to train your employees to complete their job duties, whether they are public-facing or internal. Training is worth the cost because it will help your franchise be more successful in both its early stages and in the years to come. Many franchisors offer training and support to ensure you and your employees operate in the best way possible.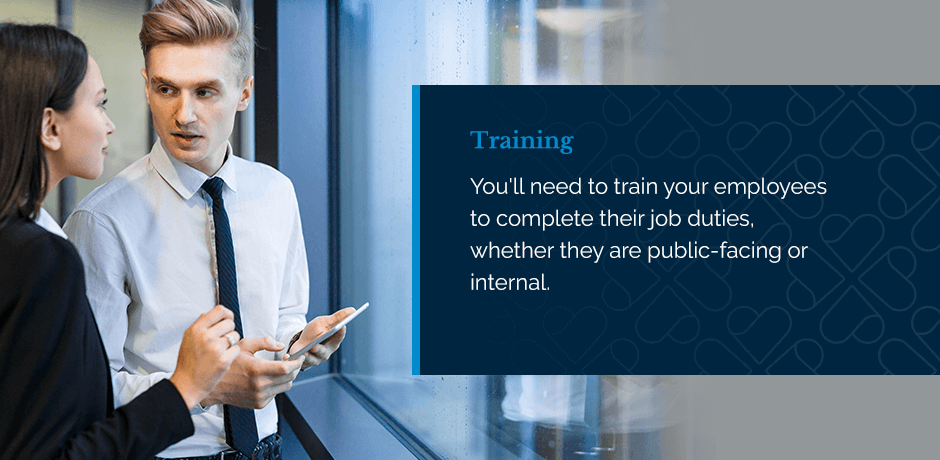 Marketing and Advertising
Every business needs a strong marketing and advertising campaign. In fact, marketing and advertising are closely related to sales — you usually need the former before your business can start enjoying the latter. Be ready to invest the required capital in your marketing and advertising campaign, because this is definitely an area where you want to avoid cutting corners. Strong marketing and advertising will be the key to your franchise's continued success.
Working Capital
Another expense to consider is a reserve of working capital. You want to be able to pay for any unexpected costs that come your way as a new franchise. For that, you need working capital — money that's ready for you to use to keep your franchise flowing.
What Is Item 19?
As you research the process of opening a franchise, you may come across the term "Item 19." This is an important concept to know when you're in the early stages of opening a franchise.
The first step is understanding what a franchise disclosure document (FDD) is. The FDD is perhaps the most important document between you and your new franchising opportunity. It consists of various standardized sections that describe all the obligations, regulations, restrictions, benefits and costs that go with your investment into a franchise. The FDD helps you compare and contrast all your franchising opportunities to help you make the right decision for you.
Item 19 of the FDD displays the franchisor's earnings claims, also known as their financial performance representations. Put simply, Item 19 answers the question of how much money you can potentially make with that franchise. But Item 19 differs from the others in that the franchisor has the option of avoiding disclosing the information. Be aware that you could get varying levels of information from a franchisor on Item 19 of their FDD.
Download Our Franchise Kit to Learn More
HomeWell is ready to help you take the next step toward starting your franchise. At HomeWell, we want to give more people an opportunity to make a difference within the home care industry. Our Franchise Kit can help any prospective business owner get a clearer picture of our discovery process so you can achieve your franchising goals. Download our Franchise Kit today to learn more.