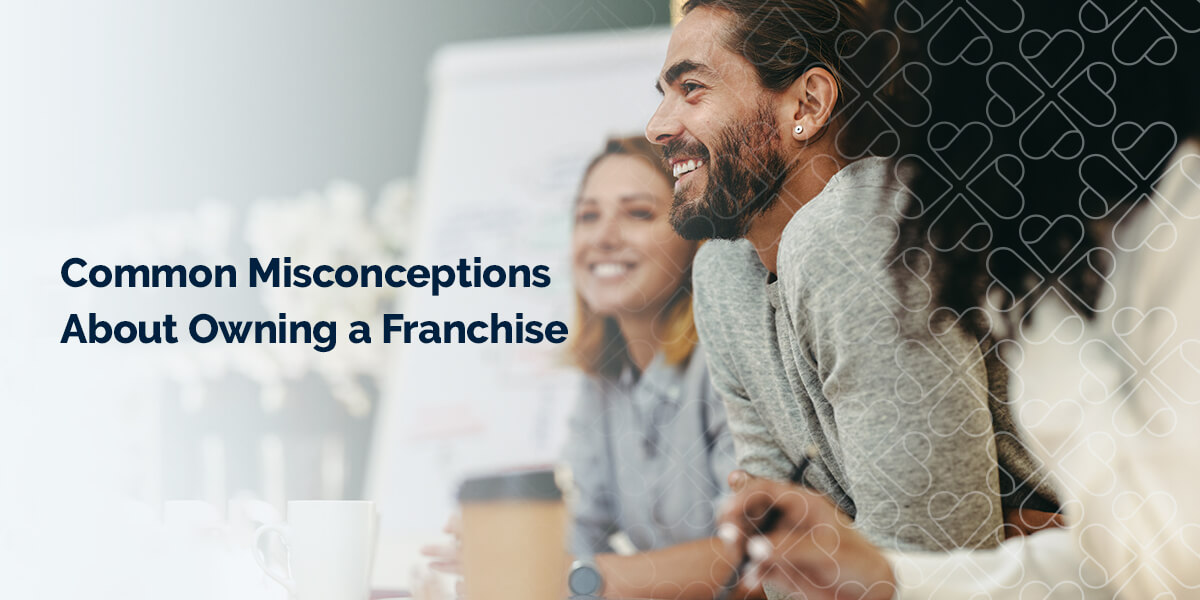 Franchising is a business model that many entrepreneurs use to launch a business with an already established brand and the support of a national company. Although franchises of all kinds can be found nearly everywhere, some people hold common misconceptions about the practice. Here, you can learn the truth about owning a franchise and how it can help your business.
1. Franchises Are Chain Businesses
One of the biggest franchise misconceptions is that every franchise is a chain, or that only chain restaurants can expand their franchises. However, these concepts are not the same thing.
Chain stores, restaurants and other businesses are the product of a single parent brand or corporate entity that own multiple storefronts in various locations. Meanwhile, individual business owners own franchises, and many owners are locals who want to support their communities. Business owners who have a franchise are known as franchisees.
2. Only Restaurants and Retail Locations Can Be Franchises
Although many of the most well-known franchises are restaurants and retail stores, franchise brands encompass a variety of industries. For example, you can open your home care business as a franchise to show your commitment to your community with the support of a well-known brand.
You can find franchises in nearly every field. Automotive repairs, personal services, home repair and salons are some of the most popular industries for franchises. With so many opportunities to begin a franchise, entrepreneurs in any industry can start on the right foot and find many valuable connections to help them succeed.
3. Only Specific People Can Own a Franchise
When you think of franchise owners, what kind of person do you picture? People may think franchise owners are retirement-age individuals seeking a more flexible and autonomous working experience. Others might imagine a married couple ready to begin a business together, or a recent college graduate with a business degree looking to create their professional path.
Although any of these people could be a franchisee, there are no limits for business owners. There is no singular demographic for franchisee owners, and franchise opportunities exist for many people. Anyone willing to put in the work can reach success as a franchise owner.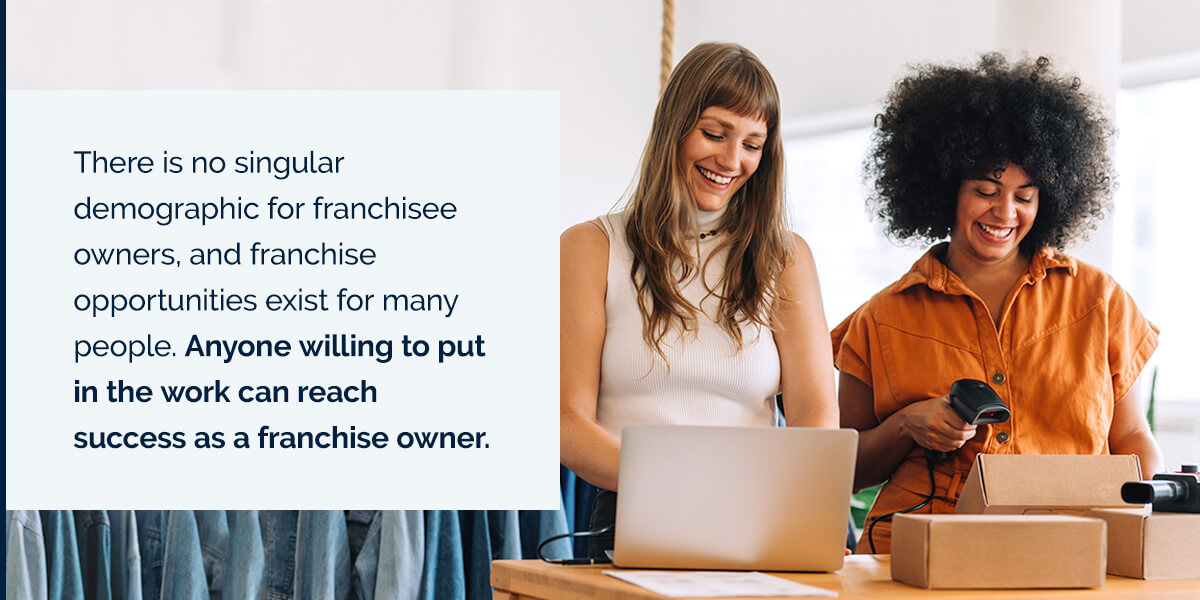 4. Franchise Owners Aren't Business Owners
The idea that franchises are chains likely helped form the narrative that franchisees are not "real" business owners. Although a franchise restaurant typically has the same menu items and employee uniforms across locations, every franchise functions differently.
People often forget to consider or don't understand the tasks that a franchise owner has to complete. While it's easy to imagine every location is under the same ownership, this is not the case. Turnkey franchises typically have more regulations and rules than startup businesses, but franchisees invest their resources, money and time into their businesses and have complete ownership of them.
These business owners take responsibility for the rewards and risks that come with ownership. However, opening a business as a franchise typically has fewer risks than starting a startup company, which is one of the most significant benefits of seeking this opportunity.
5. Entering the Industry Has Expensive Barriers
Depending on the franchise you're interested in, you'll face different entry costs. Some can cost millions of dollars, while others can be less than $15,000. You can find franchises with a wide range of startup costs, and you don't always need to have tens of thousands of dollars in savings to begin your journey.
It's important to do your due diligence and learn about the franchise's start-up costs before investing.
6. You Should Choose the Most Well-Known Brand Name
Rather than selecting a franchisor with the most recognizable brand, franchisees must choose the company that best suits their needs. This means considering things like operation hours, staffing requirements and investment needs.
7. You Need Some Industry Experience to Open a Franchise
One of the best parts about owning a franchise is that it allows new entrepreneurs to start a business without needing years of experience. Franchisors provide products, services, training, marketing strategies and support, so franchisees can jump into their businesses with ease.
8. Franchises Don't Need a Lot of Commitment
Many potential franchisees believe their franchises will run themselves. However, there are many things these business owners must do to make their businesses successful.
Each owner must spend time developing, growing and managing their business, which is a lot of work with a satisfying outcome. Franchisees need to be hands-on and must actively participate in the day-to-day operations.
9. Franchises Are Guaranteed to Succeed
Although franchisees can access a team of dedicated and knowledgeable professionals, success is never a guarantee. Opening a business is a risk that can bring many fantastic opportunities and rewards, but each owner must be willing to put in the work to achieve their goals.
If purchasing a franchise was an indicator of success, everyone would have one. The success of each franchise is in the owner's hands.
10. Franchisees Can't Be Creative With Their Business
A common franchise misconception is that each owner is handcuffed creatively by their franchisor. Many people think they can't add their ideas to their business or find innovative ways to bring in new business, but this is far from the truth.
Although franchisees need to follow a business model, they have the ability to recognize the talent within their network. Many great franchisors realize the value of this and encourage franchisees to welcome new ideas.
Download Our Franchise Kit at HomeWell Care Services
Are you interested in owning a home care franchise? HomeWell Care Services has more than 70 open franchisees in over 100 United States territories and can help you build a successful business. If you're interested in transforming your career and becoming a leader in your community by opening a franchise, turn to HomeWell.
It's easy to open your home care business as a franchise with HomeWell. After you connect with us, you'll have an opportunity overview, meet our owners and have a consultation and approval to see if we're the right fit for you. Get started with our franchise kit today.