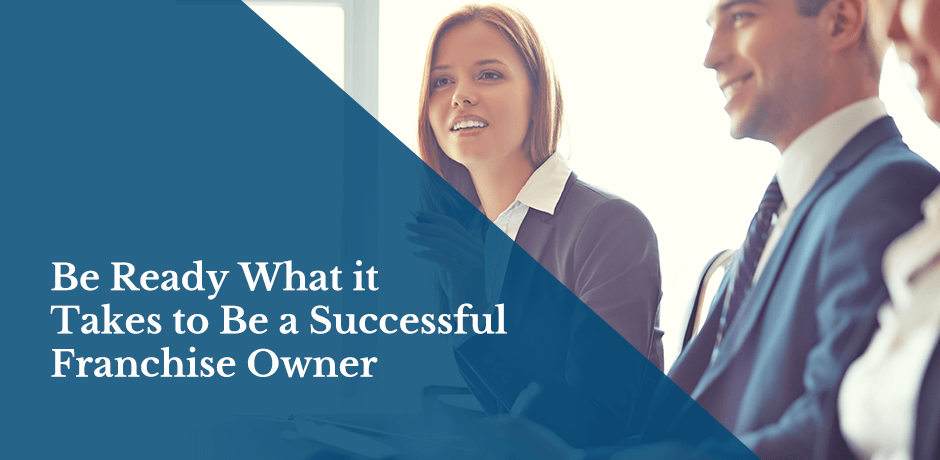 Starting a business is hard work that can bring incredible results and opportunities. Opening your business as a franchise can give you a competitive edge in your industry while granting access to a supportive team and developed business and marketing strategies.
However, franchise ownership is not for everyone, and becoming a franchisee involves dedication alongside a vast skill set. Keep reading to learn some of the best traits and tips for franchise owners.
The Traits Franchise Owners Need to Be Successful
Many successful entrepreneurs share some common traits that helped them propel toward success. Take a look at these traits to determine your strengths and weaknesses as a business owner:
Motivation: Successful franchise owners must be motivated. The only way to make progress is by gaining physical experience in the industry to evoke change in the world. Many franchisees create very specific goals that they continue chasing until they find their desired outcome. A growth mindset aimed at continuous improvement can take entrepreneurs far in the professional world.
Leadership: Leaders value their goals and are motivated to work toward them. People with management experience can do well as franchise owners because they understand what it takes to run a business and how to navigate daily challenges. Leaders must have strong communication skills to guide their teams toward desired outcomes. They must be able to earn their team's trust and respect by showing their willingness to put in the work to reach success.
Integrity: Sustainable business practices rely on the tried and true methods that have guided people to success for years. Successful franchise owners rely on these principles to drive decision-making and help them overcome challenges. Having integrity also means owning the mistakes you've made and accepting the consequences of them rather than blaming others. Portraying yourself as an honest person with integrity will encourage more people to do business with you and show your commitment to your community.
Perseverance: Above all other qualities, the ability to push through obstacles and get back up after facing failure will see you through challenges and help you come out on top. Accepting what you can't change and acknowledging areas for growth will take you far in the industry.
Innovation: Franchisees must be passionate about finding new ideas and reshaping the industry. Many entrepreneurs begin their businesses with this driving factor at the forefront of their initiatives. Successful people invite changes and welcome fresh perspectives.
Competitiveness: You must enjoy challenges if you want to be successful in your field. Owning a business involves constant competition to gain customers or clients and showing that your service or products are the best on the market. Owning a business is also a personal challenge, and you will need to question your ideas and debate the steps to take to succeed.
Strong networking skills: Rarely do people reach success by themselves. You must recognize and value the importance of a network of peers, contacts, business partners, mentors and resources to be a successful franchisee. Behind each good leader is a supporting team that helped them get there.
How to Be a Successful Franchise Owner
Beyond having some notable traits, there are also steps you can take to increase your chances for success. Buying a franchise is not a guarantee for success, and having insight into the best practices can help keep you on the right track. Check out these tips for owning a franchise.
Have a Passion for Your Product or Service
Many professionals need a passion for their work, products or services. Although running a business you don't love is possible, having a drive will help you find long-term success and appreciate your daily operations. Your natural enthusiasm can bring more people to your doors and show your commitment to your community.
Your passion will translate to those who are interested in your products or services. When you can explain your offerings and how they can benefit your community, you're more likely to strengthen your connections and better get people on board with your ideas.
Determine Your Community's Needs
You will need to determine the demographic you would best serve and whether your community needs your business to invite success. For example, if you want to open your business as a home care franchise, you will need to ensure enough people in your area require this service.
Focus on Customer Retention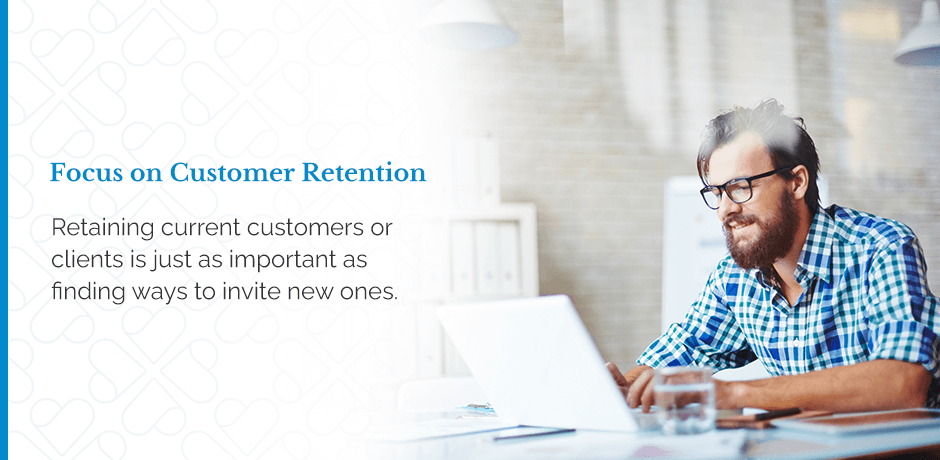 Retaining current customers or clients is just as important as finding ways to invite new ones. Create a follow-up system to connect with those who rely on your business. Phone calls, emails and offering specials or promotions are excellent ways to invite people to return to your doors.
On top of making stronger connections with your community, customer retention can increase your profits. A 5% customer retention boost can increase profits by as much as 95% and positively impact your business's return on investment.
Hire the Right People
Create a team that shares your passions. You want to find a team that fills you with confidence. Your team reflects your values, drive and passion, so choosing those who can best support your mission will be vital. Seek professionals with experience in the roles you need them to fill. For example, hire a trustworthy manager who can confidently take over if you need to step away for periods of time.
Finding a dedicated team can save you time and money in the long run. Hiring new employees is always an investment. You must dedicate resources and time to training them and ensuring they understand their role. Every time an employee seeks a different opportunity, the time and resources you dedicated to them are gone.
Keep a Positive Attitude
If you have a passion for your business, you'll likely have a positive attitude most of the time. It's especially important to remain optimistic when you face challenges. Your team and community will look to you for guidance, and you want to present yourself as a leader who doesn't back away. Finding the positive side of any situation can guide you and your team to a happier outcome in a positive environment.
Set Clear Expectations and Goals
Be sure to set clear goals for your team and yourself. Abstract instructions leave room for error, and undefined goals cannot guide you to success. The more precise you can be, the better. Your role as a leader is to offer a helping hand and teach others, which is much more challenging if you don't extend the same courtesy to yourself.
Set financial goals and similar objectives that can increase profits and sales. Creating these goals can change how you view your financials and help you understand when to spend and save. You can find yourself facing more money-making decisions in the future by creating clear and concise goals as soon as possible.
Provide and Receive Direct Feedback
Feedback is an essential element of success. Giving and receiving feedback is vital in guiding people to more successful outcomes. Give your team clear and concise information about their performance whenever you can. Be kind and direct, highlighting strengths and weaknesses rather than focusing only on problems.
Additionally, take opportunities to gain feedback from others. As a franchisee, you have access to a supportive team, so connect with others in your industry to learn tips, tricks and best practices.
Download the Franchising Kit From HomeWell Care Services
HomeWell Care Services allows entrepreneurs to invest in a business like no other. Our rapidly growing network provides personalized support, comprehensive training and innovative technology. Our franchised locations offer personal care services to those with disabilities, seniors and people who are homebound. We have over 70 franchisees representing over 100 United States territories and would love to help you open your business as a franchise.
We make it easy to take the first step. Download our franchise kit to discover if we're the right fit for you.