HomeWell Franchisee Danny Caldicott recently sat down with Franchise Business Review (FBR) to explain what drew him to HomeWell's franchising model and his experience as the owner of a home care agency. To read the original article from FBR, click here.
Click below to jump to the section you'd like to read first.
---
HomeWell Care Services Franchisee Danny Caldicott
Natick, Massachusetts
Franchise Owner Since 2020
70 Employees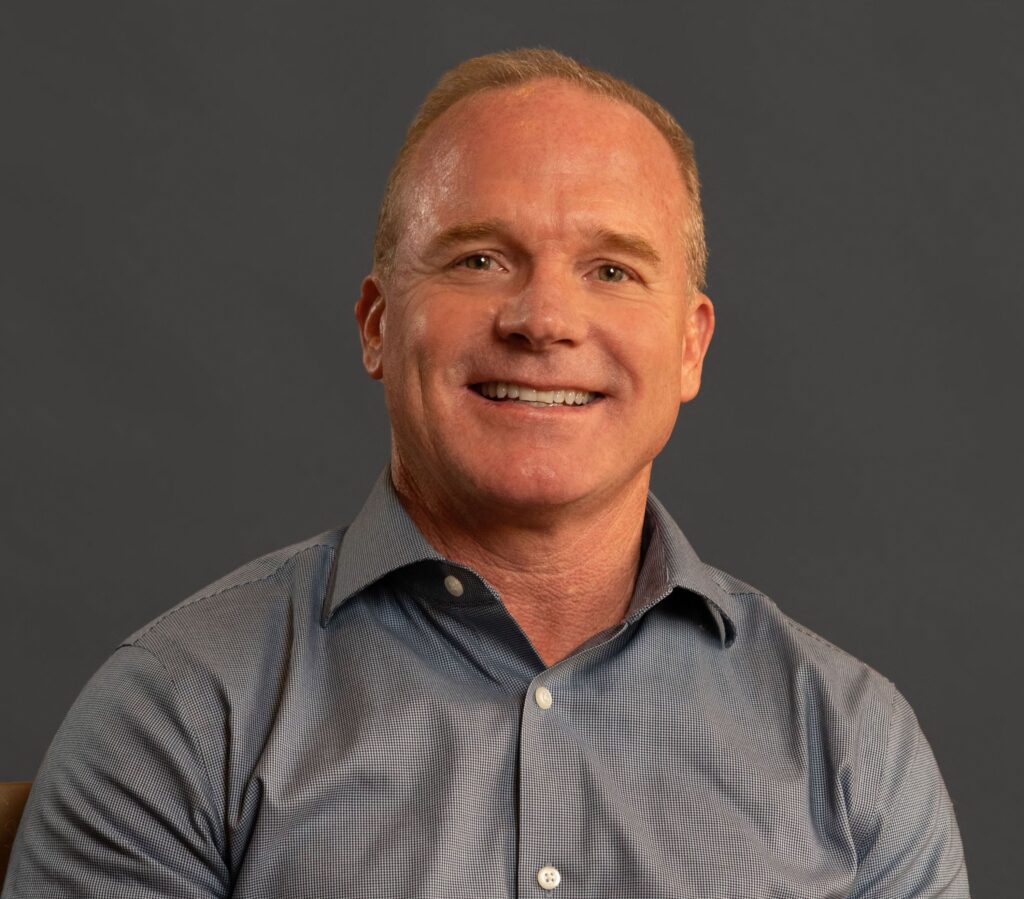 May 10, 2023 — Dan Caldicott spent over 25 years in branding and advertising, and his wife spent almost 30 years in adult learning and development. "We had no prior experience in the home care industry. That said, we came with many skill sets that easily translated into owning and operating our Homewell Care Services franchise, including leading and motivating team members, project management, and listening with empathy—which is critical when interacting with clients and their family members."
"We were both at a transition point in our careers and considering what we wanted to do in the second half of our lives. We saw many friends looking for guidance to help their parents age gracefully and comfortably in a familiar environment, and that resonated with us."
"We are not natural-born risk-takers or entrepreneurs. So, we needed a model to follow to gain the confidence to become business owners. We had always worked for someone else and knew this venture would require a different frame of mind. Homewell's superior franchising model guided our efforts and calmed our nerves as we entered this new world of business ownership!"
"I traveled quite a bit when I graduated college; India, Nepal, Pakistan, the open sea for a month without sight of land… It gave me a broad perspective on varied cultures. I learned there are many ways a society can be structured, and it always comes back to the people. That common thread of humanity so powerfully captured me. My year-long trek made me realize I wanted to do something to help American families and people from all over the world. Running a home care business empowers us with this precise opportunity."
Prioritizing a Due Diligence List
"When researching opportunities, integrity was at the top of our criteria list. It is the starting point for all things. Nothing worthwhile can grow if you don't start with integrity."
"Communication was number two. We think of Communication as the fuel of progress. Without a franchisor offering a communication style that would inform and support our learning, we would be in big trouble since we were starting at ground zero in healthcare and business building knowledge."
"Opportunity was number three. HomeWell had just rebranded and was relaunching with a youthful, energetic leadership team determined to be on the leading edge of industry offerings and bringing us along for the ride. This made us feel like every effort we made would be doubled by HomeWell."
"Organic online research landed us on the FBR website and other sites that rated franchises across certain measures. This was part of the 30,000 feet education we needed to assess each business opportunity. FBR's website helped educate us on a high level, but also at a deeper level, to see how certain industries and brands would translate into our day-to-day lives and livelihood."
"Franchisee satisfaction played a huge role in our research and understanding of various brands. We needed to hear from satisfied franchisees to get comfortable with the idea. We had in-person meetings with franchisees, and we had Validation Calls with current owners. There was no off-limits topic, which gave the process transparency that was key for us to get the real deal of running a home care agency."
"We also worked with a couple of business brokers which helped us to explore and learn. These brokers were integral to our process and served more so as mentors throughout the process."
"Believing in the process was most important. Business set-up is not easy or quick. Having a belief and a confidence in the franchisor's methodology was key to keeping calm and staying the course. It's important to align your expectations of the franchisor with their expectations of you. Understand that nothing is going to happen without you making it happen. And yet, you have resources to make it happen.
Support from HomeWell Care Services
"We can communicate directly with the Homewell home office if things arise. We have a wealth of resources available on a corporate gateway with years of experience ready to pull up and reference whenever we need. We have regular weekly meetings with a Franchise Business Coach who knows our particular numbers and active business objectives. We have a family of fellow HomeWell owners who prove consistently willing to take time to talk through their experiences to our solve our challenges. We have corporate brand messaging efforts that spread the good word of HomeWell. We have regional and national meetings to feed our passion. Plus, there are learning opportunities organized by HomeWell regularly. We have partnership arrangements made easy. We also have ongoing software and IT support."
"Most of our community involvement has been partnering within the healthcare continuum. We work actively with physicians, visiting nurses, PT, OT, social workers, case managers, discharge planners, patient advocates, family financial advisors which enables the continuity of care with the help of other specialties."
"We participate in Franchisee Satisfaction Surveys without question! HomeWell corporate genuinely values our input to improve the brand overall. They value us for input that will inform them of what we are experiencing in the field so that what they design or focus on building and creating for the system will be on point. Corporate knows they need us for honest feedback."
"We are purpose-driven and one of our biggest purposes is to help caregivers and our clients. We like taking care of caregivers as much as caring for clients. This means we are in hot pursuit of the perfect triangle, when caregiver, client, and agency are all in sync, we're happy and thriving! When this is the case, magic is happening. We are very proud to be able to create this scenario in our organization."
"We opened in March of 2020 right when Covid came on the scene. Looking back, I wish I had gone out in the field to sell for the first six months. That would have better prepared me for what followed. I recommend that any new owner put themselves to task on hitting the road and selling for a solid stint."
"When I get ready to head out the door to the office of my business, compared with previously working for someone else, the two feelings are distinctly different. I love helping people in need, guiding them, educating them, solving their challenges and giving them a path forward. As a business owner, I can give caregivers and clients peace of mind. We connect on big important things like health and family and what it means to be happy. Nothing else compares to that."
About HomeWell Franchising:
HomeWell Care Services®, franchised by HomeWell Franchising Inc., provides personal care, companionship, and homemaker services for seniors and other homebound individuals, so they can remain safely in the comfort of wherever they call home. HomeWell is committed to helping people live life more fully and offers special programs for fall prevention, post-medical care, and life enrichment.
HomeWell Franchising Inc. is a premier franchisor with over 50 locations representing more than 100 territories across the United States. The company has a strong pipeline of new agencies set to open. HomeWell has been recognized as a Franchise Business Review Top 100 low-investment franchise and an Inc. 5000 company. For more information on HomeWell or to explore franchise opportunities, visit HomeWell Care Services or HomeWell Care Services Franchising.
For press inquiries, please contact:
Andrew Hurst, Communications Manager
817.203.8313, media@homewellcares.com
For franchising opportunities, please contact:
Mike Condon, Vice President of Franchise Development
817-916-8904, franchising@homewellcares.com