Burkburnett, Texas — After signing ten new franchise owners in the third quarter, HomeWell Franchising Inc., the franchisor of HomeWell Care Services, is making significant strides toward its long-term goal of achieving 100 agencies in 2023.
HomeWell's recent growth is also widespread, establishing footprints in two new states—Maine and Missouri—after opening its first agency in South Carolina earlier this year. Meanwhile, its current owners have scaled their businesses; two purchased five additional territories in August, leading to 10 total acquired through expansion in 2022.
---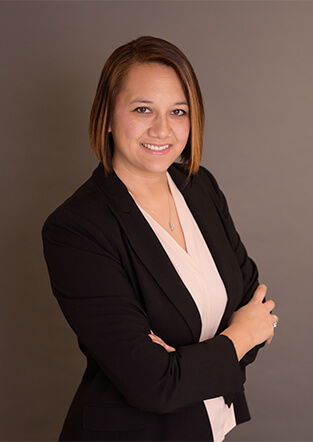 "HomeWell is quickly making a name for itself in non-medical home care across the country. As we've expanded our national presence, our brand has gained trust among more families searching for quality home care for their loved ones and entrepreneurs looking for viable options in franchising. We've been strategic in developing our franchise model to ensure new franchisees are equipped with the tools they need to hit the ground running while empowering our current owners to scale their businesses and improve their services. That level of support through their entire lifecycle of business ownership can be difficult—maybe even impossible—to find among other franchises." — Crystal Franz, CEO of HomeWell Franchising
---
HomeWell also recently launched a second buying option to eliminate a financial barrier in starting a HomeWell agency. For a limited time, entrepreneurs can take advantage of the Zero-Initial Franchise Fee buying option, which waives the initial franchise fee and allows them to invest these funds into their businesses instead.
"We've seen tremendous success since launching this new offering," says Brandon Clifford, HomeWell's Senior Vice President of Franchise Development. "There are many entrepreneurs out there with the aptitude to successfully run a franchise business but are deterred by the large financial commitment required at signing. For these individuals, the Zero-Initial Franchise Fee is the answer they've been looking for."
With its new alternative path to business ownership and unmatched support system, HomeWell is becoming increasingly attractive to entrepreneurs. As the demand for home care increases, the franchise's leadership believe the organization and its owners are well positioned to meet this growing need and support countless families throughout the United States.
"We're just getting started," says CEO Franz. "We're planning to roll out a more robust training platform in 2023 and continue enhancing our resources for franchisees to excel in their local markets. The best is yet to come for HomeWell and any entrepreneurs ready to make the leap to business ownership by joining our franchise."
About HomeWell Franchising Inc.
HomeWell Care Services®, franchised by HomeWell Franchising Inc., provides personal care, companionship, and home maker services for seniors and other homebound individuals, so they can remain safely in the comfort of wherever they call home. HomeWell is committed to helping people live life more fully and offers special programs for fall prevention, post-medical care, and life enrichment.
HomeWell Franchising Inc. is a premier franchisor with over 50 locations representing over 100 territories across the United States. The company has a strong pipeline of new agencies set to open. HomeWell has been recognized as a Franchise Business Review Top 100 low investment franchise and an Inc. 5000 company. For more information on HomeWell or to explore franchise opportunities, visit HomeWell Care Services or HomeWell Care Services Franchising.
For press inquiries, please contact:
Andrew Hurst, Communications Manager
817.203.8313, media@homewellcares.com
For franchising opportunities, please contact:
Kristina McGarvey, Franchise Development Director
817.916.8904, franchising@homewellcares.com