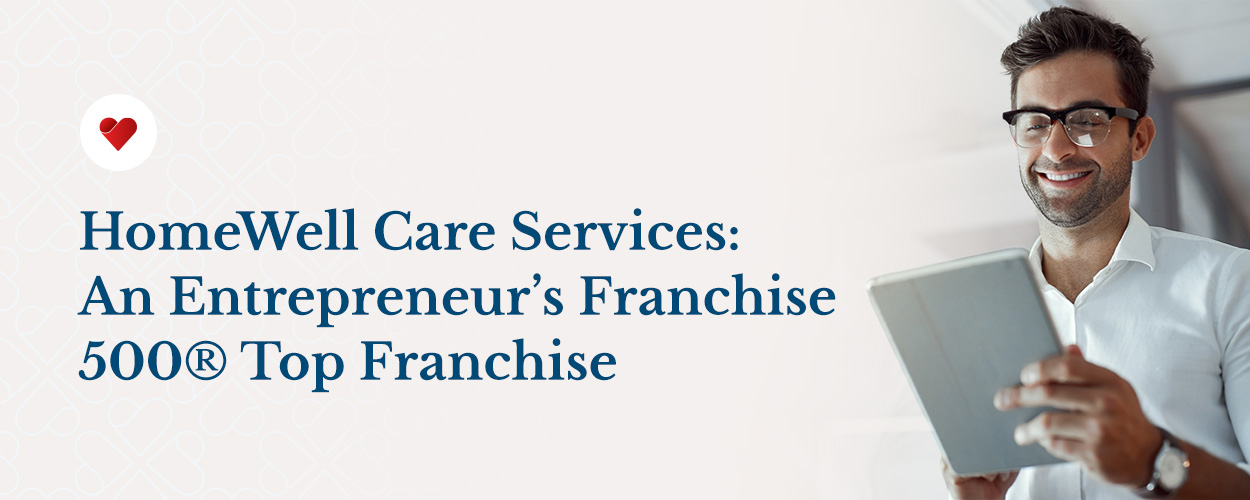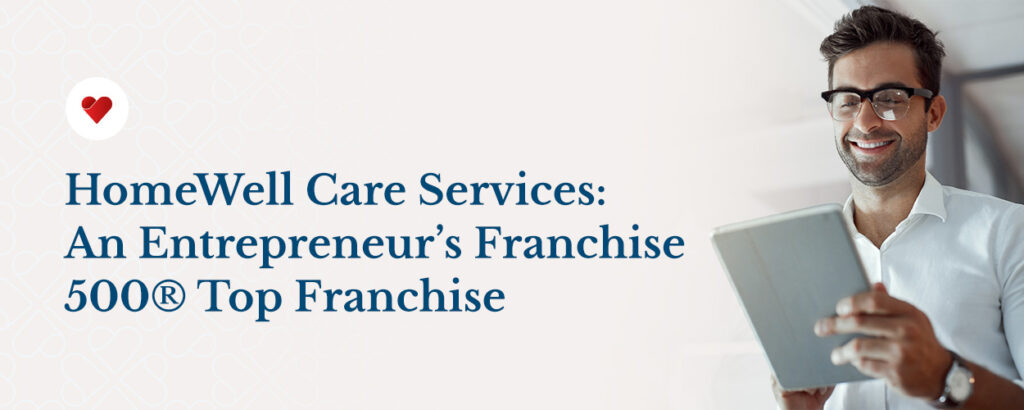 Burkburnett, TX – 2023 has brought HomeWell Care Services great recognition with a spot on Entrepreneur magazine's Franchise 500® list. This list ranks HomeWell as one of the top senior home care franchises in the country, noting particularly outstanding performance in areas including unit growth, financial strength, stability and brand power. This listing is an invaluable resource for potential and longstanding franchisees, showing them exactly what they need to strive for to achieve greatness.
"The past year underscores the extraordinary opportunities that the franchise industry presents for entrepreneurs of all levels," says Entrepreneur editor-in-chief Jason Feifer. "The companies named to our 44th annual Franchise 500 list represent some of the most innovative, creative, and trusted brands across many industries and highlight what it takes to build the kind of momentum that drives long-lasting success."
To ensure this list evolves with the ever-changing franchise marketplace, Entrepreneur adjusts its ranking formula every year to fit the world's evolving needs. The magazine's editorial experts research franchises annually, evaluating them on factors like costs and fees, size and growth, support, brand strength, and financial strength and stability. Ultimately, they use over 150 data points to assign franchise companies across the country with a cumulative score based on their rankings in each area, and those lucky few with the highest scores earn their place in the Franchise 500.
Over its 44 years in existence, the Franchise 500® has become both a dominant competitive measure for franchisors and a primary research tool for potential franchisees. Like Forbes, its list of top franchises includes more than home care services — we face competition from restaurants, home goods suppliers, gas stations, hotels and more, making our ranking even more of an achievement. HomeWell is proud to have proven itself as one of the top home care franchises alongside some of the most well-known names in the industry.
"To be ranked for another consecutive year is a testament to the strength of our franchise system," says Crystal Franz, HomeWell Franchising's CEO. "It affirms our ongoing efforts to enhance the support we offer our owners, ensuring we provide them the tools and resources they need to succeed in their local markets. HomeWell is a brand on the move, and this recognition lets us know we're headed in the right direction."
Just as Entrepreneur has evolved through its ranking system, HomeWell has also changed with the times to maintain our place as a top-ranked home care franchise opportunity for determined investors. In recent months, we've completely revamped our online learning management system (LMS) to make training easier for our franchisees and their caregivers, gamifying their experience and making content more digestible.
We've also expanded into new territories and developed innovative solutions with the help of our franchisees to meet new needs in our communities and usher in a new era of home care service.
To view HomeWell in the full ranking, visit www.entrepreneur.com/franchise500. You can also find the results in print in Entrepreneur's January/February 2023 issue, first released on January 17, 2023.
About HomeWell Franchising:
HomeWell Care Services®, franchised by HomeWell Franchising Inc., provides personal care, companionship, and homemaker services for seniors and other homebound individuals, so they can remain safely in the comfort of wherever they call home. HomeWell is committed to helping people live life more fully and offers special programs for fall prevention, post-medical care, and life enrichment.
HomeWell Franchising Inc. is a premier franchisor with over 50 locations representing more than 100 territories across the United States. The company has a strong pipeline of new agencies set to open. HomeWell has been recognized as a Franchise Business Review Top 100 low-investment franchise and an Inc. 5000 company. For more information on HomeWell or to explore franchise opportunities, visit HomeWell Care Services Franchising or download our Franchise Kit.