A home care company is turning the franchise model on its head reports Joyce Famakinwa of Home Health Care News. Instead of making potential new owners pay an initial franchise fee, HomeWell Care Services announced that it will remove the fee for new owners moving forward.
Now, new owners will now be able to reinvest what would otherwise be their initial franchise fee into their company once it's up and running.
Introducing a zero initial franchise fee offer removes the hesitancy some entrepreneurs might have about entering the business, HomeWell CEO Crystal Franz told Home Health Care News.
---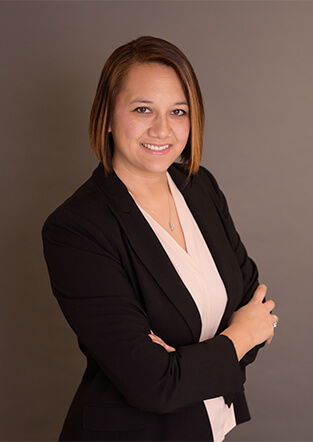 "We've had some very successful recent years, and our development process has brought on a lot of qualified owners. But in that process, we found that sometimes the initial franchising fee that comes with owning an agency can be fear-inducing to some entrepreneurs. With that knowledge, we looked to try to see how we can help address this fear, and really open up the path to business ownership to others." — Crystal Franz, chief executive officer of HomeWell Franchising
---
The Burkburnett, Texas-based home care franchise HomeWell has 50 locations representing over 100 territories across the United States.
Generally, the franchise business model offers new entrepreneurs the chance to enter the space without having to build a completely new business from the ground up. This model allows new owners to join companies that have an established brand and built-in systems that set them up for success.
Still, the cost of franchise fees can be steep and a barrier to entry for those looking to enter the business. Prior to HomeWell's announcement, a potential owner would need to shell out $49,500 in initial franchise fees, which is about in line with other home care franchises, though fees do vary.
At most home care companies, the initial franchising fee doesn't include the funds needed for licensing, training and other costs.
Even though HomeWell has lifted its initial franchise fee, potential owners will still need to meet specific liquid capital and net worth qualifications.
"This new offer helps take the fear out of business ownership because launching a business is not an easy task," Brandon Clifford, senior vice president of development and franchise services at HomeWell, said in a press statement. "Anything we can do to lessen that fear and offer our new owners the support they need is a step in the right direction."
While the move from HomeWell isn't typically seen among home care companies, other types of franchise businesses have employed this strategy, according to Kristen Duell, chief marketing officer at Home Care Pulse.
---
"We are all tired of living in unprecedented times, but the reality is that we are, and it directly impacts our ability to provide pre- and post-acute care to clients and patients. Eliminating obstacles that face business owners is reasonable. Although this isn't common, there is a history of businesses in various industries taking a similar approach. It typically requires an assessment of liquid capital and net worth assessment. Taking this approach allows owners to put the money towards what matters most, the delivery of care."
— Kristin Duell, chief marketing officer at Home Care Pulse
---
In addition to HomeWell's zero initial franchise fee offering, the company will beef up its training efforts for its franchise owners. Specifically, HomeWell will develop a comprehensive training platform that keeps owners informed about best practices, industry trends and other insights.
"We invested significantly in our training and support efforts," Franz said. "Earlier this year, we hired a 25-year learning and training veteran, Erika Ehlers, to join our team, assess our entire training system and revamp the entire learning program as necessary."
Over the past six months, Ehlers has been doing a full needs assessment with HomeWell's current owners, according to Franz.
Ultimately, Franz believes this will have a positive impact on the company.
"At HomeWell, we really like to lead the pack, we like to be innovative and make bold moves in order to help our owners, as well as deliver on the need for home care," she said. "I'm not sure if other home care franchise companies will follow suit, but we are hopeful in this endeavor. We think it's going to help us meet our goals of becoming a more national brand, as well as help our current franchise vehicles."
Read the full report with Crystal Franz and Home Health Care News.